So... it's been a while. How ya been? Anything new? No? Me neither.
Which explains the lack of posting. And now I will distract you with pretty fabrics...
I have a love/hate thing with skirts. I had to wear them for most of my years in grade school and high school, and I think I really stopped wearing them because of the connotations they held for me. High school was not a happy time for me -- I attended a very rigid Christian school, where rules about the length of your sleeves, skirts, pants (but only for the boys!), and hair, among other things, were strictly enforced.
That was 15 years ago, however, and I'm beginning to love skirts again! My only problem now is finding the right skirt for my body -- I'm 5'2", and I let's just say I weigh 50+ lbs. more than I should. Most skirts aren't made for short/round, so even if I find the right style, I can't find the right size. I bought
this pattern
last year, and some really cute brown fabric that has turquoise emroidered floral accents with buttons... but I never made the skirt. Mom has the sewing machine in Georgia, and it's so hard to find the time to sew when I'm there to visit the girls.
This time when I visit, I'm going to dedicate a day to sewing, and I'm comin' back home with some new, cute skirts. I really love Amy Butler's fabrics, and I'm hoping to buy some of this design: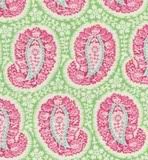 and this design: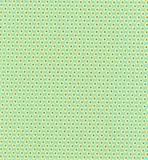 and maybe even this design:
I also really like Amy's
new skirt pattern
, but I don't think I have the time or skill for that just yet.
ETA: I love fabric. Is it hereditary? My aunt has had rooms and even an RV full of fabrics since I was a little kid, more than any one person could use in a lifetime. I could become seriously addicted. And I can't even sew that well.